Here is a breakdown of what you can expect from a qualified feng shui consultant during a feng shui consultation of an existing property.
Prior to or on the day your consultant visits your home or business, your feng shui consultant will need:-
a) One to two copies of your floor plan, provided on an A4 size page enlarged or reduced to fit 75% of an A4 size page. Each floor (upstairs/downstairs) must be on a separate A4 page. Renovations - Additional Floors; if you have added a new floor upstairs or down, your consultant will need to know the year that floor was completed. Renovations - Ground Level Extensions; if you have extended your home, and those extensions have added 25% to the original size of your property, the new extension will require a separate floor plan, and your feng shui consultant will need to know the year the extension was finished.
b) The year your building was built. This information needs to be as accurate as possible. Contact your local Council, or check your Section 32. If the information provided to your feng shui consultant is incorrect, the whole Flying Star Chart and Feng Shui analysis will be incorrect.
On the day of your feng shui consultation, your consultant will sit down and discuss with you the areas you feel need addressing, and discuss the history of the property - what you have experienced since occupying the property.
Your consultant will then ask to be shown around your home or business, which may lead to additional questions by your consultant to help identify contributing factors to bad feng shui.
Your consultant may request to take photos of your property. These photos are kept on file to help your feng shui consultant remember your property, in case you have further questions at a later date.
Using a Luopan or Compass, your will take the exact facing direction of your building.
Your will then draw up the unique Flying Star Chart for your home or business. This chart is drawn over the floor plan you provided to your consultant. Your consultant may ask for a quiet area of your home or business to complete this task.
Once the chart and analysis is complete, your consultant will discuss the findings with you, and advise you of all the necessary changes and feng shui remedies that need to be done to improve the feng shui of your property, and improve your life.
Your consultant will advise you where to purchase the feng shui remedies suggested.
Depending on the feng shui consultant and their fees, your consultant may or may not provide you with a written report at a later date. Ask your feng shui consultant when making the appointment if it will be a Verbal Feng Shui Consultation (no report), or if a report is included. If you would like a written report, let your consultant know when making the appointment so they can calculate the additional cost.
At the end of the consultation, your feng shui consultant will ask if you have any questions, and offer phone and email support should you have any further questions at a later date.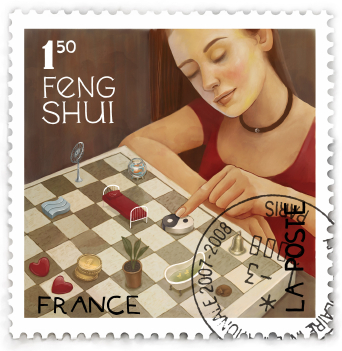 Only at Sacred Feng Shui Design
In addition to the above feng shui service, Carol will check the readings of meter boxes, digital clocks and the like to ensure you are not being exposed to man-made environmental hazards such as EMFs. If you are being exposed to EMF's, Carol will advise how to avoid them. Please go to our Services page to see our variety of feng shui services.