Carol Partridge is a highly trained Feng Shui consultant with a growing list of corporate and individual clients around Australia.
Influenced by psychic sensitivity inherited from her mother, Carol was drawn to the esoteric, seeking ways in which she could help others enhance their lives, adding Geomancy, Space Clearing, Sick Building Analysis, Chinese and Western Astrology, Numerology and Tarot to her toolkit.
In the last few years she has been asked to share her expertise in Good Health Magazine, on ABC radio and on The Project TV Show.
Her feng shui training started with Certificate IV in Feng Shui with the Australian College of Environmental Studies. She continued her feng shui training with Grandmaster Raymond Lo of Hong Kong, Grandmaster Yap Cheng Hai and Master Yap Boh Chu of Malaysia. Most recently she studied with Master Baolin Wu of USA and Master Howard Choy of Germany.
Carol is a Platinum member of the AFSC (Association of Feng Shui Consultants), Australia, and is committed to the professionalism outlined in the Association's Code of Ethics.
In 2018 Sacred Feng Shui Design was awarded Best Customer Service by Houzz.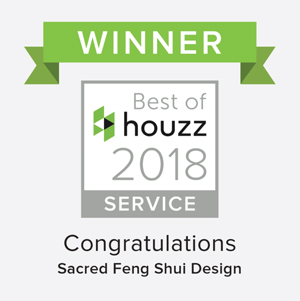 Current Qualifications and Business Projects click here!
| | |
| --- | --- |
| | "l feel blessed to have helped people create positive change in their lives and I look forward to helping you" Carol Partridge |
My Story
Everyone asks me "how did you get into this work?"
My partner and I moved into a new apartment and suddenly we experienced alot of theft (not theft from our actual apartment). I had wedding photos I'd taken for my friend the bride, stolen by the professional photographer, and then displayed on his website as his work. We had things stolen from our garage, and my partner had alot of money stolen in an investment.

This had never happened to us before, and I was at a loss to explain why - even with my understanding of astrology, karma etc. Someone said "do you think it could be the feng shui of your apartment?''
I studied feng shui ASAP. I learn't we had the energy of the Theft Star at the front door which stimulates financial losses due to theft. I put the remedies in place and we never had anymore problems after that.
I thought "wow .. that was so easy, I'd love to be able to help people do that too!" And here I am! Sometimes 'seemingly' negative things that happen, can lead us in a new direction - to a new level of understanding.
I know I was born to do this work. My mother was psychic, always able to see what I was doing in her dreams. We loved watching documentaries on the mysteries of Egypt, Peru, Nasca Lines, Stonehenge, any part of the world with history that couldn't be explained. My father was a wonderful true blue Aussie spirit with his own business and a great sense of humour. He was very much like Paul Hogan in character and looks. Mum and Dad had a close connection and respect for the environment, animals and people.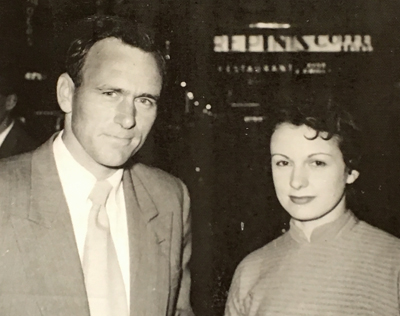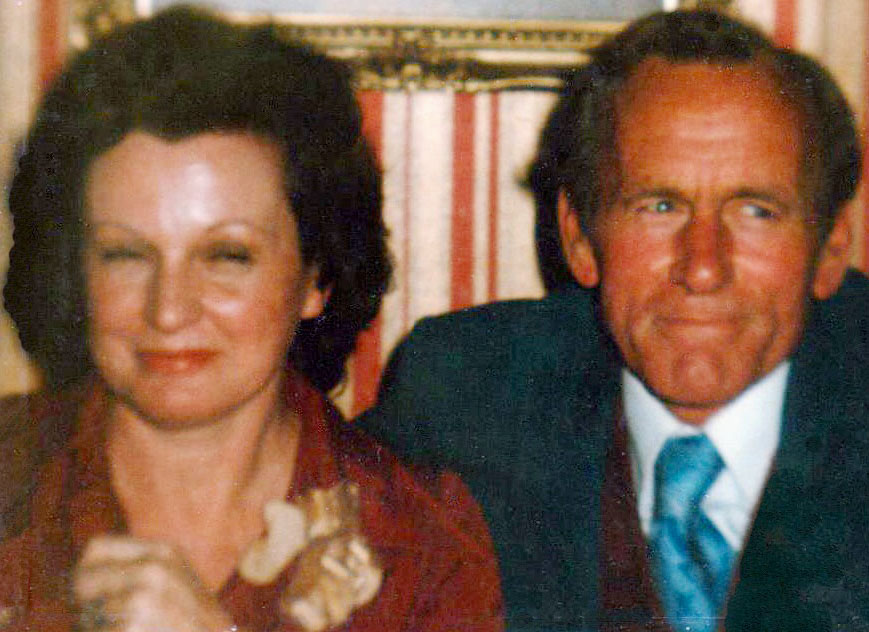 My Mission
To help people improve their lives and the environment. To leave people in a better place than where I found them. To reach and teach as many people as I can. To share my knowledge with honesty, integrity, clarity, warmth, humour and lack of ego. To open people's eyes to the fascinating world of feng shui and energy work.