UNLOCK THE SACRED SYMBOLOGY OF YOUR HOME - Sunday 18 March, 2018 10-1pm $96pp, Autumn Retreat, 129 Miller Street, Thornbury
Your home is a map filled with signs and symbology that reveal so much about you and your life. Using feng shui, numerology and divination, you will learn how to read the energetic map of your home and how to re-decorate your environment to improve the feel, attract positive energy and revitalise your life.
In this fascinating and fun workshop you will learn;
Feng shui – Form and Compass Feng Shui.
Divination to find out more information.
The significance of numbers in your life.
You will need to bring:
The floor plan of your home or apartment.
Notepad, coloured pencils, erasers and pencils.
Pendulum or your favourite pendant necklace.
Book your place call Carol on 0434 880 411 or pay via credit card with PAYPAL
---
INTRODUCING FENG SHUI: Living harmoniously in your home - Saturday 10 Jan, 2018 12-2pm $69, Centre of Adult Education, Level 2, 253 Flinders Lane, Melbourne
Do you love feng shui? Do you find feng shui principles a bit confusing? Would you like to improve the feel and flow of your home and become a magnet for positive energy? Would you like to know more about feng shui? In this fun and informative workshop Carol will help you understand the ancient art of feng shui and how you can apply the principles to your own space with practical and easy ideas and advice. Bring a pen and notepad.
To find out more about this workshop and to book your ticket visit CAE.
---
NUMEROLOGY WORKSHOP - Sunday 12th November, 2017 10.30-4.30pm $165pp Qi Crystals, 743 Glenhuntly Rd, Caulfield
I believe an understanding of numerology is invaluable for everyone. The numbers in our birth date are a sacred signature that reveal your talents, strengths and weaknesses. You don't need to spend years learning numerology to benefit from this wonderful tool, you'll learn enough in this workshop to read people's charts accurately and effectively.
Just a few of the many uses for numerology;
You can work out the compatibility of partners and friends for you and your children.
As a parent, you can gain greater understanding of your children and how to help them.
If you're an employer, a career advisor or a human resources specialist you can quickly ascertain the strengths and weaknesses of your current and future employees and where they might be best suited and how to handle them, or find out which person is better suited to the job.
Even though we think we know ourselves, understanding why we are like we are - good at somethings and not so good at others - can be liberating (stops you beating yourself up all the time for your perceived inadequacies).
Find out more and BUY YOUR TICKETS ON EVENTBRITE
---
FENG SHUI WORKSHOPS 2017
I'm very excited to be running feng shui workshops for the CAE (Center of Adult Education) as part of their Summer Series in 2018. Stayed tuned for more information. I'll also be running feng shui workshops in other locations throughout 2017. Subscribe to my Feng Shui Blog to be notified of future workshops.
If you can get a minimum of 6 friends or colleagues together, I'm happy to run these workshops at your home or business.
---
PREVIOUS FENG SHUI WORKSHOPS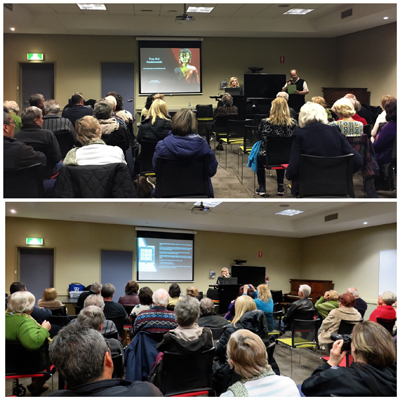 Date: Saturday 26 August, 2017 ~ Investment: $30 ~ Time: 10:15-11:45am ~ Place: Sacred Mist, 67 Glenferrie Road, Malvern
Feng Shui Fundamentals: 14th August, 2017, Kew Library.
Feng Shui Living: 25th July, 2017 Qi Crystals.
Feng Shui for Wealth and Career:18th July, 2017 Qi Crystals.
Feng Shui for Love and Romance: 11th July, 2017 Qi Crystals.
'How to re-activate your life with feng shui and space clearing' at Qi Crystals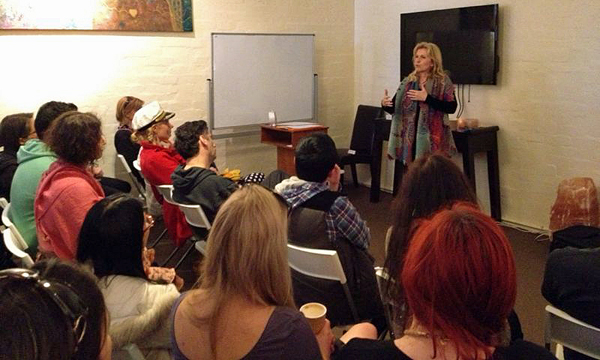 Sydney Mind Body Spirit Festival 'Re-Activate your Life with Feng Shui and Space Clearing'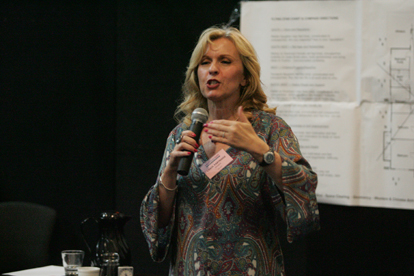 Feng Shui for Wealth - Mind Body & Spirit Festival Brisbane
I gave two talks during the Mind Body Spirit Festival in Brisbane. Each day I had a lovely enthusiastic group of people! One talk was at 3.00-3.30pm on Saturday June 25th, and the second talk was on Sunday 12.00-12.30pm. The weather was superb in Brisbane - 20 degrees and sunny.
Feng Shui for Wealth - SOTC Club Conference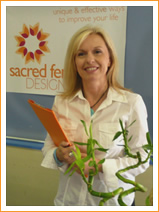 Would you like Carol to speak at your next function on the fascinating subject of feng shui, space clearing, geomancy, or divination? Enquiries are welcome!