The Project National TV Show 2017
I was interviewed on The Project TV Show (Channel 10) for my Geomancy, Space Clearing and Sick Building consultations. I've put together a few photos and a video of my segment on the show. One of my clients was kind enough to let them shoot the segment at her home.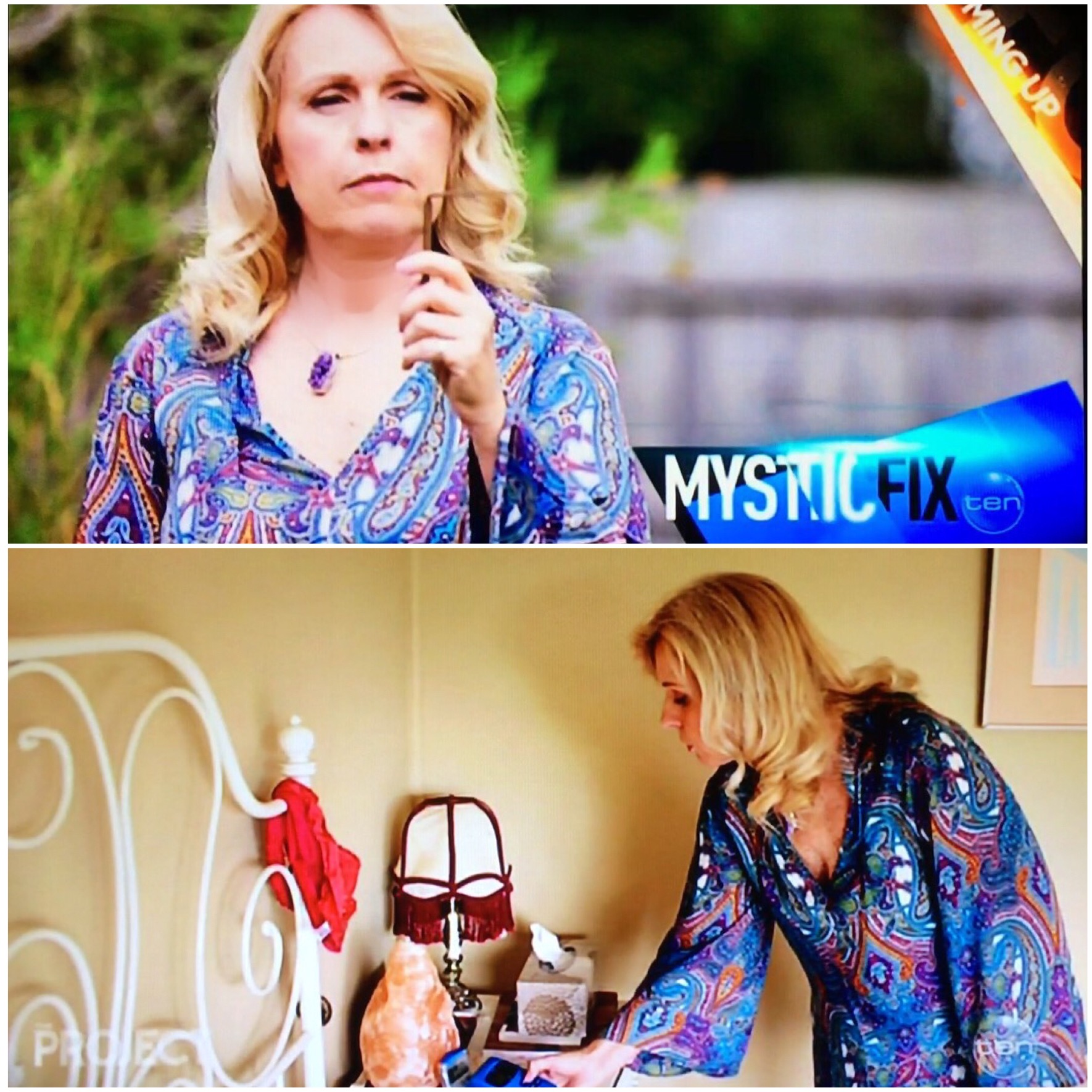 Another Feng Shui chat with Libby Gorr on ABC Radio 2016
This time Libby and I had a brief chat about how feng shui can help you attract prosperity in 2017. It was her last Sunday morning show for 2017, so it was great to be invited on to finish off year.

ABC feng shui radio interview with Libby Gorr - 2016
I really enjoyed *MY FIRST* radio interview with Libby Gorr on ABC 774 Melbourne. Listen to it here 'how does the placement of objects around the home affect it's energy?'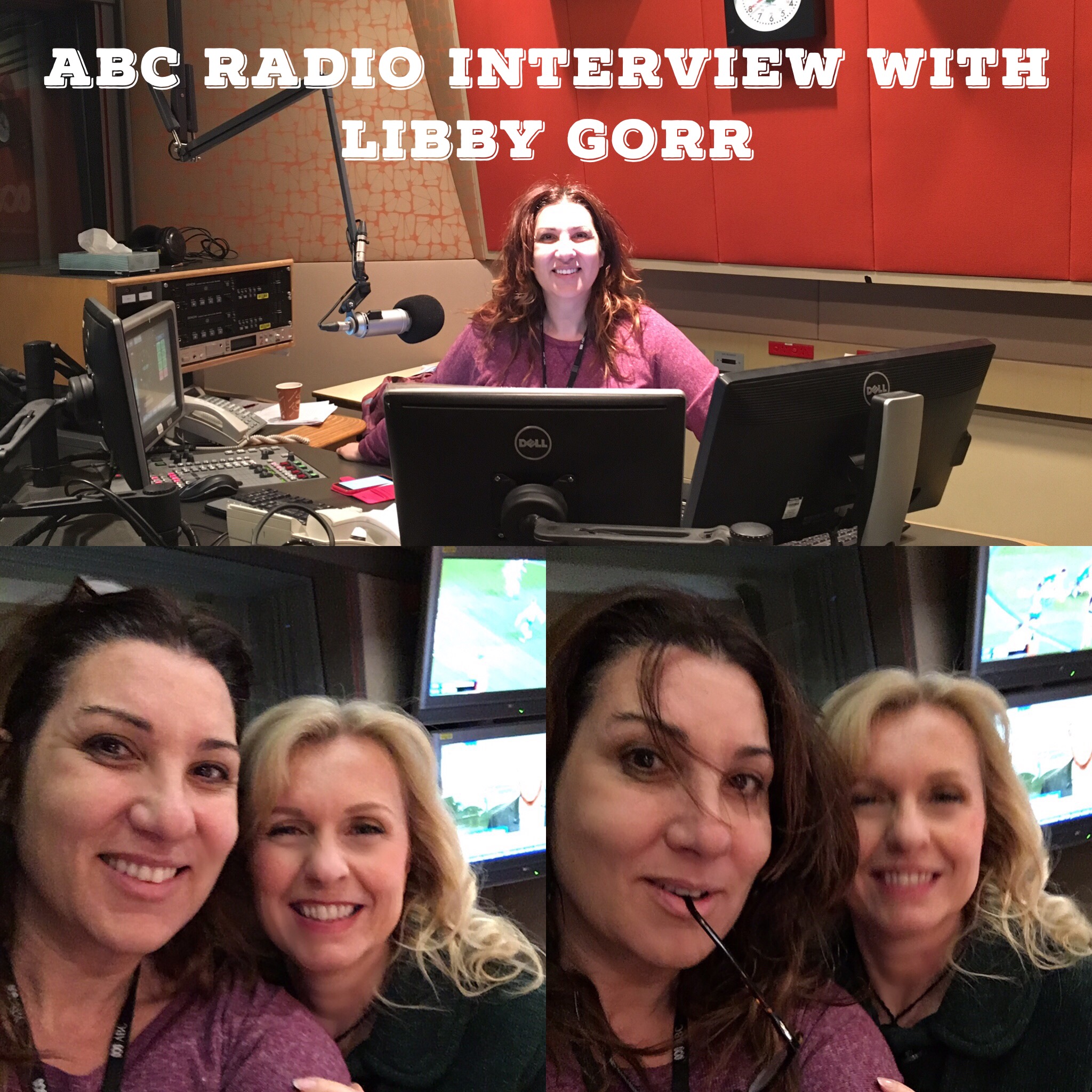 How to attract good luck into your home - Good Health Magazine Feb 2015
I was interviewed for and feature in Good Health magazine's feng shui article 'How to attract good luck into your home'. You can read the article here!
Feng Shui for Dental Rooms - Bite Dental Magazine
To take the vibe in the waiting room to the next level, some practice owners may want to consider the ancient Chinese art of feng shui, which emphasises harmony with the surrounding environment to promote health and good fortune. Read it here - Keep Calm and Wait on.
How to Keep your Home Cleaner, Greener and Feng Shui Friendly
How to keep your home cleaner, greener and feng shui friendly. https://www.mydeal.com.au/blog/post/clean-and-green-home
Feng Shui for Wealth - Interview with Good Health Magazine Article October 2010
Carol was interviewed by Good Health magazine to share her feng shui and space clearing expertise for their article 'Feng Shui for Wealth' which was published in October 2010's edition. Features Writer Bonnie Cleaver contacted Carol for general feng shui tips and practical techniques readers could use in their own lives to boost prosperity. Read the article Feng Shui for Wealth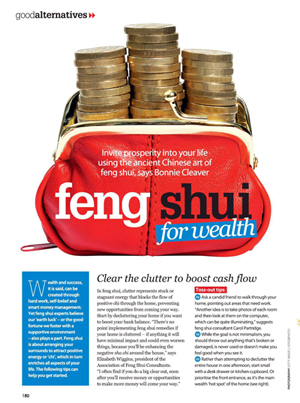 Living Now Magazine article by Sacred Feng Shui Design 'Synchronicity'
Read Carol's short article 'The Message that lies with the Gift of Syncronicity' which appeared on Page 26 of Living Now Magazine January/February 2011 Issue 135. Read Carol's article online on the Living Now website, or click on the photo below to see a PDF of the printed version.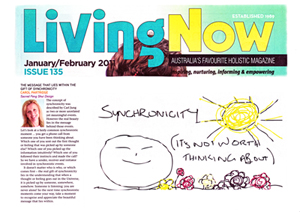 Feng Shui for Wealth - Mind Body Spirit Festival Brisbane
I was asked to give two talks at the Mind Body Spirit Festival in Brisbane 2011 on 'Feng Shui for Wealth'.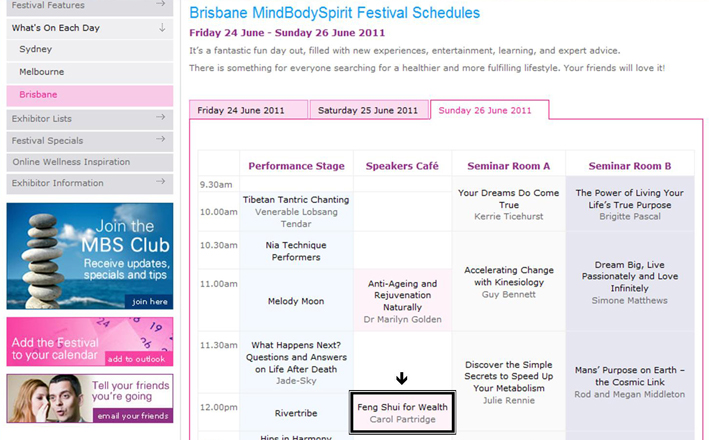 Best Feng Shui Website 2012/2013
It was a great privilege to receive the Excellence Award for the Best Feng Shui Website from the Association of Feng Shui Consultants at the Gala Dinner in February 2012.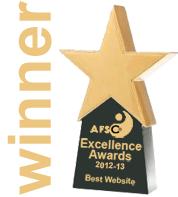 Re-activate your life with feng shui and space clearing - Mind Body Spirit Festival Sydney May 2013
I had the opportunity to give a another talk at the MBS Festival in May 2013, this time in Sydney.