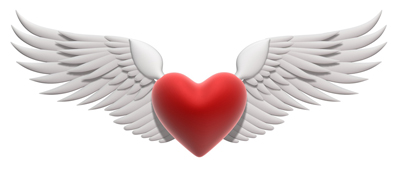 I am often asked during my feng shui consultations to either help my client find a partner, or give the current relationships a boost! Of course nothing beats a specific feng shui analysis of your home, but there are some general feng shui tips which can bring positive change. I also think it is quite important during these uncertain economic times to ensure our current relationship and future relationships are well supported and nourished by the feng shui of the home. Financial stress can put great strain on our relationships!
If you are looking for someone special, or your current relationship is in need of some help, here are some general feng shui tips to bring more love and romance into your life.
The South West section of your home is the Relationship Sector. Ensure that there is no clutter in the south west area of your home or apartment.
If possible, activate the South West area by adding a beautiful healthy plant, or fresh flowers.
Place a beautiful, romantic picture or print on the wall in the South West sector of your home.
Remove photos of family members or children from the South West area of your home and put them in the South East area of your home as this sector relates to family relationships.
In the South West corner of your bedroom set aside a small area to dedicate to the kind of relationship you are looking for. Place paintings, postcards or prints that symbolise a happy relationship here. If you are looking for someone who is affectionate, make sure the images you have chosen show a couple holding hands, or hugging each other, or a pair of animals. It's the symbology behind two or a pair which is important! If you are in a relationship, place a happy photo of the two of you in this area, a photo that reminds you of your relationship when it was at its best.
Create a positive and beautiful focal point by adding two crystals, or two candles around your pictures in the South West corner of your bedroom. Every time you see this area, say a positive affirmation such as 'I have a wonderful loving relationship'.
If you are looking for a partner, try to sleep with your head facing your Yan Nian or 3rd best direction based on your Ming Gua year of birth. Visit my Ming Gua table to calculate this direction. Facing your Yan Nian position is said to improve your chances of getting married. If this is not possible, face this direction at your work or home office desk. If you have a partner, sleep or face one of your favourable directions.
Take some time to write down the type of person you are looking for. Be specific and don't leave anything out. Place the profile of your perfect partner under the pictures, candles, or crystals you have placed in the South West corner.
Ensure furniture is paired in the bedroom. Two matching lamps, two matching sidetables etc, see photo below.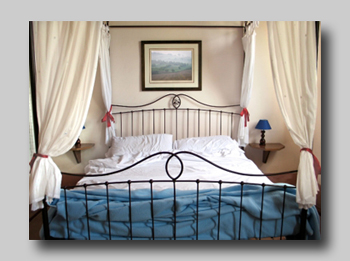 If you are looking for a partner, the most important thing to do is to go out and start dating again. Mr or Mrs Right is not going to come knocking on your door. A little effort is required to make your dreams come true.

I hope you enjoyed my Feng Shui Newsletter! If you have any questions, please do not hesitate to contact Carol. For daily feng shui tips and inspiration, follow me on Twitter. I have also set up Feng Shui Forum on Facebook to answer general questions you or your friends may have about all things esoteric. Are you unsure what to expect from a qualified feng shui consultant during a feng shui consultation? Read my handy information page feng shui consultant.
Copyright (c) 2011 Sacred Feng Shui Design